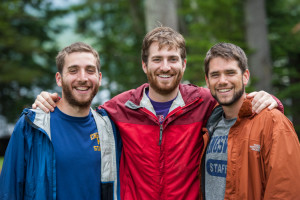 The cumulative Kingswood experience of our staff exceeds 700 summers. This invaluable experience and insight into the traditions, history, and inner-workings of Kingswood makes our camp a special place. Boys are guided by counselors who have been in their shoes, know what to say to a homesick camper, and have learned the balance between building friendships with campers and earning their respect. Our staff knows how to create enjoyable, yet instructional activities. Several counselors have entered the teaching profession as a consequence of their success at working with Kingswood campers.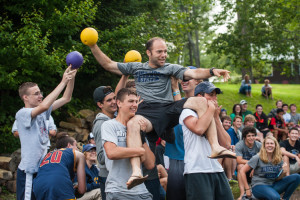 A huge fraction of our counselors are former campers. Our Counselor-in-Training (CIT) program provides training to campers who want to become staff. One of our own "Kingswood-grown" administrators guides sixteen-year-olds through this transition year. The Wipfler family, and the administrative team, oversees the program and plays a personal role in the training of the Kingswood staff.
We supplement our staff with highly recommended young men who come through our network. These are friends of current counselors – individuals that they identify as having skills and the demeanor to be good additions to the Kingswood community. After a few days of training, it is often hard for an outsider to tell a newcomer from an experienced staff member.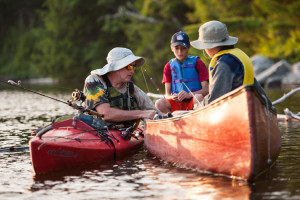 We also find international staff from a placement agency called Camp America. Individuals found via this resource have been interviewed and vetted by the agency, and are then interviewed and communicate directly with Kingswood before being hired. This is a source that has provided us with diverse and much-loved staff from abroad, many of whom have returned for several years.
Kingswood counselors are a loyal and dedicated group. They take their job seriously, but have fun while doing it. To our staff, being at Kingswood isn't just work, it's play. As we always say, "The Staff is Everything".