Camp Directors
Bob Wipfler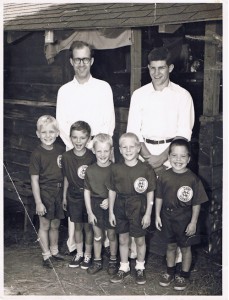 Known then as Bobby, I went to camp in 1951, at age four.  Mom and dad were teachers and took a job at Camp Norway in Vermont "so we could afford to buy our first television set," as dad later told me.  Of course, that first summer I was too young to live in a cabin with boys, so I had to stay in a cottage with my mother.   To this day, I easily recall running away from mom every day and hiding under a bed in Cabin 1.  Mom had the fix: The following summer, she placed me in that very bunk and when, as she knew would happen, I got emotionally clobbered by much older boys and ran back home to her, she sent me packing back to Cabin 1, saying literally, "You made your bed, so sleep in it!"
Sixty years later, I can report having missed only two camp summers in the interim.  Eighteen years at Norway, another thirteen at a camp on Squam Lake in New Hampshire, and now over thirty years at Kingswood, I can say with a certain assuredness, "I know boys."  Those were all boys' camps, as is Landon School, in Bethesda, Maryland, where I taught Middle School and coached baseball and soccer for nineteen years.  I "retired" from Landon in 1988, enabling me to spend all my time on Kingswood.  With all that fabulous help I get at camp, especially from family members, I can spend my days roaming about the grounds, observing boys, and getting to know every one of them personally.  I never tire of Kingswood issues, so feel free to contact me at any time with your questions. I'll have an answer!
Alice Wipfler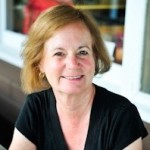 Having been at Kingswood for over thirty summers, I never tire of attending and enjoying camp activities.  I love getting to know each boy, and his parents as well, for that matter.  I also try to make daily life at camp run smoothly, whether it is returning lost and found clothing, making sure each letter home is addressed and stamped, or just giving those little reminders – put on sunblock, wear shoes .. Oh, well, once a mother, always a mother.
Rob Wipfler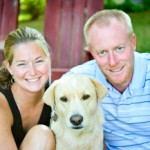 I could not be more thrilled to be working for Kingswood full-time, co-directing with my father. I've spent summers at camp in NH my entire life. I wouldn't have it any other way. Prior to moving to NH to become a full-time director, I was the 4th grade teacher at The Hill School in Middleburg, Virginia for 16 years. Teaching was an invaluable and rewarding experience. Historically, my role at camp has been focusing on staff training and scheduling, managing morning clinics, and overseeing any disciplinary issues that arise. I also stay active and involved in the camp program as a lifeguard, boat driver, hiking trip leader, and resident camp naturalist. During the off-season, I spend as much time as I can visiting families in the comfort of their homes. Getting the right camp is essential for both the child and for Kingswood.
Becky Wipfler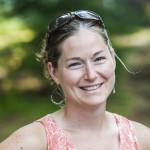 At camp, you will often find me organizing staff schedules, helping with the structure of morning clinics, driving the ski boat, lifeguarding, and leading hikes. I met my husband, Rob, at The Hill School in Middleburg, VA. My first summer at Kingswood was 2010. Now that we live in Lyme, NH, I work at Upper Valley Educator's Institute in Lebanon, NH. During the off season I maintain the website, hire staff and manage paperwork, prepare staff training, and organize for the next summer. I live and breathe Kingswood not only during the summer but during the school year as well!
Mike Wipfler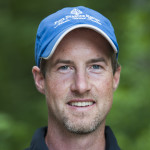 When I look back on my childhood, I cannot believe how lucky I was to grow up at Kingswood. When I was at school I'd daydream about my home away from home. Nearly every art project I completed included the view from our shore. I simply could not wait to be back at camp – with my friends, with counselors that I admired, and with non-stop action! As a student at Davidson College, I knew my career paths were limited – I needed a job that would keep my summers free. Thankfully most American schools are not year-round! In 2001 I joined my brother at the Hill School in Middleburg, Virginia, where I am now a seventh grade homeroom teacher, an upper school history teacher and coach, and Assistant Headmaster. As program director at Kingswood, my prime responsibilities are those of daily camper programing at Kingswood, coordinating trips off-site, and working with other Baker Valley camps to plan inter-camp tournaments.
Cristin Wipfler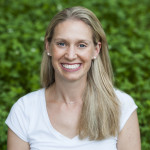 My first summer at Kingswood was in 2004 and I have loved the camp ever since!  Over the years, I have enjoyed being a lifeguard, going on hikes, and being there to support my husband, Mike, who is the Program Director.  My naturally strong maternal instincts are also always in full-effect as I keep an eye out for safety, emotional states, and making sure it looks like boys are clean, washing their hands before meals, and properly dressed for the weather.  While my profession as a Registered Dietitian does not allow me to be at camp for the whole summer, I spend the weeks away anticipating my return.  Mike and I can't wait for our son, Liam, to join in the fun full-time in Bubbler Cabin in 2018!
Liam Wipfler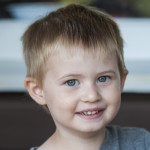 Every summer is the best summer of my life.  I love my cabin mates, the food, and all the activities! I enjoy banging on the tables during mealtime, playing in Lake Tarleton, and running throughout campus. Everyone is so friendly – they always say hello, try to put a smile on my face, and even offer me piggyback rides! This summer I hope to go on some hikes with the campers, pass my swim test, and help with campus clean up. Maybe I can even take a drum clinic!
Sara Acharya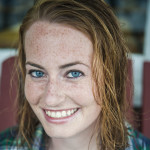 My first experience at camp was when I was a mere 6 months old! Kingswood has always, and will always be a central part of my life. I studied anthropology at Dickinson College where I cultivated my love of travel and world cultures. I met my husband at college and got married in 2011. He now shares my passion for camp and I share his love for Nepal- his home country. These days I am a professional photographer both off-season and during camp. During the summer I post daily photo reports on the website so that you can get an authentic view into what's happening at camp. When not taking pictures (almost never!!!), I teach nature photography, and am the self-proclaimed safety czar! I know every camper well and send photo reports to any parent who wants an update on their son.
Baibhav Acharya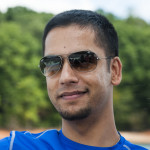 I first arrived at Kingswood Camp in the summer of 2009 after Sara convinced me that it is the best place on Earth! Sara and I have now been married for several years and I cannot imagine spending my summers anywhere but at camp. Being an avid cook, I worked in the kitchen for the first three summers, bringing eclectic tastes/dishes from my home country of Nepal to the already superb array of food offerings at Kingswood. In addition, hiking is my favorite outdoor activity and I was blown away by the options available to campers in and around the pristine White Mountains. Needless to day, I jumped on the opportunity and have been on numerous hikes under the Camp's organization. I would encourage any and all campers to go on camp hikes as they provide great outlets for building friendships and realizing your potential. I work as an energy consultant, a job that I can do from my Kingswood office overlooking the lake and distant hills. What a dream come true.