Main Lodge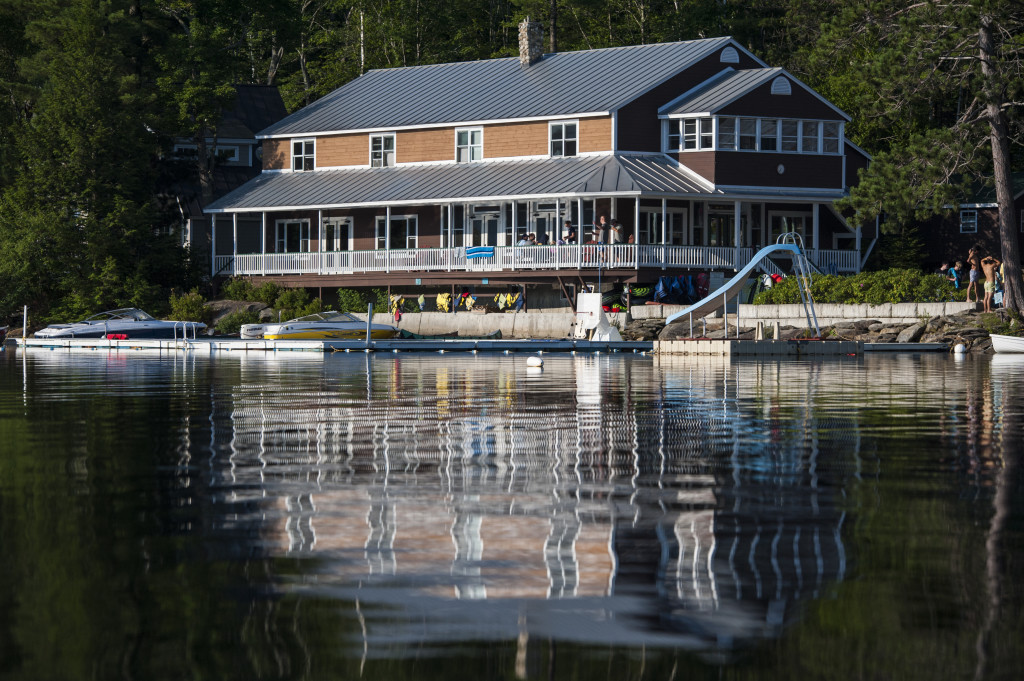 The Main Lodge is a stunningly beautiful building by Lake Tarleton's shoreline.
The first floor has a 100-foot porch with views of the water. Campers can often be found reading in Adirondack chairs or painting the view during the afternoon's scheduled blocks. On the main floor our Great Room provides an assembly area with an indigenous stone fireplace. This cozy space is used for gathering the entire camp for a "council fire" in the event of inclement weather.
The game room is on the south end of the building – a popular hangout for ping-pong tournaments, bumper pool, and foosball games. Our fishing room contains a fish tank, tackle, poles, informational materials, and pictures of some of the biggest catches! The second floor provides lodging for older staff members.
Click on any picture to view the gallery
< Facilities Overview Dining Hall >