The staff at Kingswood Camp is one of our strongest assets. The total combined Kingswood years of experience of our staff in the past few years totals over 700. Becoming a member of this elite group of men and women is not something we take lightly.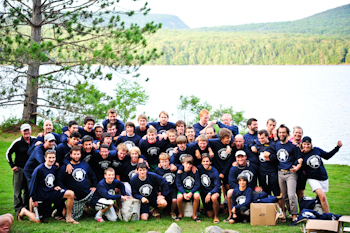 Since 2011, Kingswood has instituted a Counselor-in-Training Program to expose young men to the rigors of being a counselor, while training them in a fashion modeled after our staff training week.
While counselor positions at Kingswood are often filled internally, we encourage you to submit an application to express your interest. All new staff (including past CIT's and individuals who have been referred) are required to submit an application.
We hire for the next season by first filling positions with returning staff members. Applications for new staff are considered beginning in February.
Please contact us if you have any questions:
Rob & Becky Wipfler
wipfler@kingswoodcamp.com